---
The Information Institute will be conducting several activities to achieve a more thorough understanding of how anchor institutions within the North Florida 14 county Rural Areas of Critical Economic Concern (RACEC) currently use broadband technology, as well as to achieve an understanding of the factors that might impact the anchor institutions' decisions to adopt the high-speed broadband services offered by the project. These activities include:
Conducting a needs assessment of the existing and future broadband uses and applications of the region's anchor institutions to assist the middle mile network designers to deploy and configure the network and to obtain baseline data.
Producing diagnostics that describe the anchor institutions' existing broadband networks and determine potential network improvements.
Providing benchmarks for data points such as workstation-level bandwidth, bandwidth costs, and the situational factors that impact anchor institutions' decisions to obtain or increase bandwidth capacity.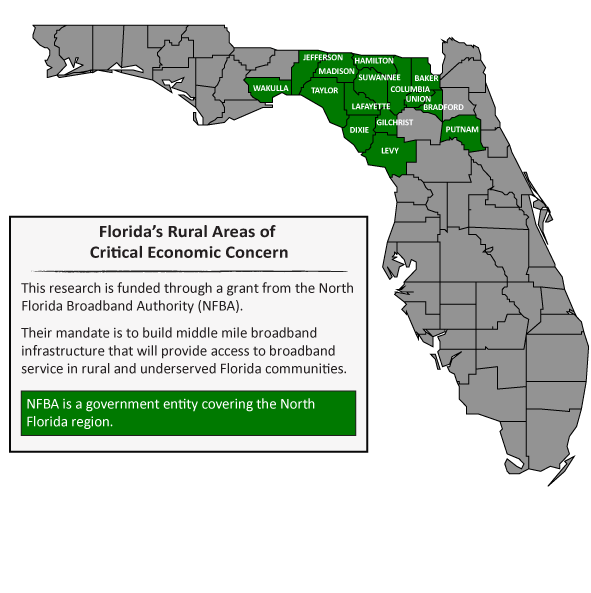 North Central RACEC Counties
Baker
Bradford
Columbia
Dixie
Gilchrist
Hamilton
Jefferson
Lafayette
Levy
Madison
Putnam
Suwannee
Taylor
Union
Wakulla