Welcome
Along with the Information Institute's talented and dedicated staff, I want to welcome you to our website. We invite you to browse through our web pages for a closer look at our organization to learn about our various research projects, news and events, and publications to see the areas of interest in which we have been involved over the past several years.
So, come see for yourself why the Information Institute continues to make a difference in the access to information and provision/deployment of technology as part of its overall leadership in the profession.
Marcia A. Mardis, Director, Professor, and Associate Director
View Dr. Mardis's website at https://directory.cci.fsu.edu/marcia-mardis
---
FLORIDA STATE UNIVERSITY ANNOUNCES THE RETIREMENT OF CHARLES R. MCCLURE
Dr. Charles R. McClure, Krafft (formerly Eppes) Professor of Information Studies and founder and Director of the Information Institute in the School of Information (iSchool) at the College of Information, Florida State University (FSU), retires in January 2021.   McClure served in these positions for almost 21 years.
Previous to his tenure at Florida State University, he was a Professor at the School of Library and Information Science at the University of Oklahoma, and then earned the rank of Distinguished Professor at Syracuse University, School of Information Studies (one of only eight so named at the time).  McClure also served as President of Information Management Consulting Services, Inc.  He completed his PhD in Information Studies at Rutgers University, earned a master's degree in Library Science at the University of Oklahoma, a second master's in American West History, and his BA in Spanish both at Oklahoma State University.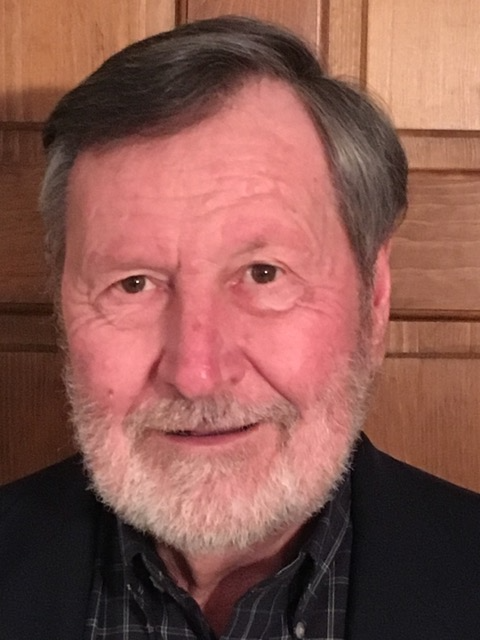 As Director of the Information Institute, a research center at FSU, he worked with a number of colleagues successfully bringing some $11 million into the Institute in external research funding – in addition to the research funding he received at the University of Oklahoma and Syracuse University.  These projects addressed topics such as planning and evaluation of information services; federal information policies; impacts and deployment of broadband; use of information services; deployment and economic impact of telecommunications; provision and assessment of digital services; and more.
Some of the agencies that funded these research projects include the National Science Foundation, the Bill and Melinda Gates Foundation, the U.S. Institute of Museum and Library Services, Florida Department of Economic Opportunity, the U.S. National Commission on Library and Information Science, the Coalition of Networked Information, the U.S. Office of Management and Budget, and numerous other Foundations and local, state and Federal government agencies.
McClure was a prolific producer of books, refereed articles, conference papers, and research reports – with some 50 authored or co-authored/edited books and literally hundreds of other published articles, reports, etc. He was also a frequent speaker and workshop leader at various professional associations. During his career he regularly was listed as one of the most cited researchers in library/information science.  In 2019 the Library and Information Technology Association selected him to receive the Frederick G. Kilgour Award for Research in Library and Information Technology for his work in telecommunication and information policy research.
Over his career, McClure received numerous awards for his research and teaching from such professional associations as the Association of Library and Information Science Educators, the American Library Association, the Library Research Roundtable, the Defense Technical Information Center, and the American Society for Information Science and Technology.  He was also recognized as a Distinguished Alumnus from the University of Oklahoma and Rutgers University.
When asked about his accomplishments over a 43 year career in academia McClure responded that he was most proud of the various students, and especially the doctoral students he directed and taught at the University of Oklahoma, Syracuse University and Florida State University.  "Many of these students have gone on to be lead researchers, teachers, and administrators in schools of library/information science, in government, various libraries, and in the private sector."  He was also proud of his broadband research that contributed to increased users of broadband Internet – especially in rural areas.
McClure said he has enjoyed his career in academia and thanks all the people with whom he has had the pleasure of working and meeting.  He looks forward to continuing his activities in influencing Federal information policy issues, taking a more active role in a range of environmental issues, assisting his Master Gardener wife, Vicky, with her various projects, and improving his birding skills.
---
Featured Project
TALLAHASSEE, Fla. ⎯ The Florida State University Information Institute www.ii.fsu.edu is pleased to announce its new project with Chipola College, with additional collaboration and advice from the Florida Advanced Technological Education Center (FLATE), Pensacola State College (PSC), Gulf Coast State College (GCSC), Tallahassee Community College (TCC), Northwest Florida State College, and the Northwest Florida Manufacturing Consortium (NWFMC) on a three year National Science Foundation (NSF) Advanced Technical Education (ATE) Full Scale Research and Development project to study and document the school-to-career pathways enabled by the Advanced Manufacturing (AM) programs at Chipola and collaborating colleges in rural Northwest (NW) Florida. The project will be led by Dr. Marcia A. Mardis (PI), Dr. Charles R. McClure (Co-PI), Dr. Faye R. Jones (Co-PI), and Dr. David Bouvin (Co-PI, Chipola).
This empirical study replicates and extends the partners' current successful research collaboration in which they have assessed IT school-to-career pathways in rural NW Florida. Guided by the overarching research question "To what extent do curriculum content, employer needs, and student experiences align within an advanced manufacturing educational pathway," this study's goals are to 1) investigate the role AM program pathways have in meeting the needs of employers and new professionals who are employed in the region; 2) expand the research base and curriculum content recommendations for entrepreneur and intrapreneur education; 3) build regional capacity for AM program assessment and improvement by replicating, refining, and disseminating study approaches through research and engagement with the AM employer and education community. PI Marcia A. Mardis notes, "We are excited about this tremendous opportunity to contribute to the strength of our adjacent rural communities and their growing, vibrant technical capacities."
By focusing on the opportunities and challenges in rural areas and discerning the experiences of underrepresented women and minorities, this project will improve rural manufacturing capacity by better understanding the relationships among curriculum, employer expectations, and student readiness for AM jobs. The $800,000 three-year study will begin in September 2017 and end in August 2020.
For additional Information contact Dr. Marcia A. Mardis, Associate Director, Information Institute. Assistant Dean of Interdisciplinary Research and Education, College of Communication & Information, and Associate Professor, School of Information: marcia.mardis@cci.fsu.edu
TALLAHASSEE, Fla. ⎯ Florida State University's Information Institute, part of the School of Library and Information Studies in the College of Communication and Information, is recipient of a four-year, $845,000 award from the National Science Foundation-Advanced Technological Education (NSF-ATE) program to support a study of the educational and career pathways of information technology technicians who support broadband deployment in rural Northwest Florida communities.
The project, "Assessing Information Technology Educational Pathways that Promote Deployment and Use of Rural Broadband," was prompted by the growth of broadband use in all industries that has resulted in a significant workforce need for IT/broadband workers. The project team focuses on the identification of the workplace roles of broadband technicians; the education needed to develop skills to be successful in these roles; and the processes to sustain partnerships between educational and industry stakeholders.
"The results of the project will further define a field that requires flexible workers who can manage a constant stream of new knowledge and support work functions that are increasingly broadband dependent," said Charles R. McClure, Francis Eppes Professor of Information Studies and director of the Information Institute, who leads the project as the principal investigator.
Project activities aligns the efforts of educators directly to the needs of employers and industry as they integrate continued broadband deployment initiatives. The study supports the efforts of career technical education to facilitate economic development and connect the nonmetropolitan communities to global society.
Marcia Mardis, associate professor and senior researcher at the Information Institute, and Ebrahim Randeree, assistant dean of the College of Communication and Information, serve as co-principal investigators, along with James P. Froh, dean of the School of Business and Technology at Chipola College in Marianna, Fla., and Kathryn M. Stewart, dean of Technology and Professional Programs Division at Tallahassee Community College. Florida State, Chipola College, Tallahassee Community College and a number of industry and private sector firms and organizations collaborate closely in completing the project.
The project, started in May 2013 and will end in April 2018, is one of a number of science, technology, engineering, and mathematics (STEM) initiatives underway at the College of Communication and Information.
The FSU Information Institute is a research center within the university's School of Information Studies and has conducted an extensive number of externally funded projects in areas such as planning and evaluation of digital services; high-speed broadband telecommunications deployment and use; rural broadband use and economic development; program evaluation; digital learning; and the role of public libraries and the Internet.
Broadband Pathways is a website dedicated to the collaborative project, Assessing Information Technology Educational Pathways that Promote Deployment and Use of Rural Broadband.
---