Improving Florida Public Library Utilization in Community Hurricane Response
---
---
Information Institute Director Charles R. McClure notes, "Individual Florida public libraries have played important roles in helping their communities to better prepare and recover from hurricanes. This project will increase the capacity of all Florida public libraries to better help their communities respond to hurricanes." Read More...
---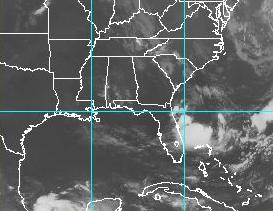 Live Atlantic Satellite Map
Provided by the National Oceanic and Atmospheric Administration (NOAA).
---
NPR Highlights the Importance of Libraries in Hurricane Season
The August 12, 2013 NPR Morning Edition reported the key role the New York Public Libraries played before, during and after Hurricane Sandy. Librarians helped mend their communities by providing internet access, assisting patrons with FEMA applications, and providing essentials such as clothing and running water.
---
New Hurricane Flyer Now Available!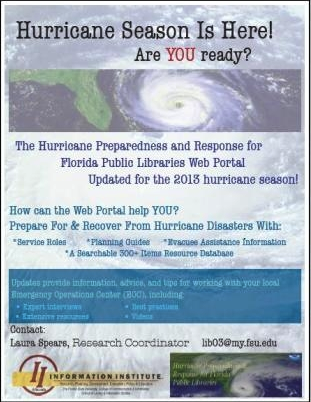 ---