Information Institute Welcomes Dr. Steve Sawyer
---
Information Institute Welcomes Dr. Steve Sawyer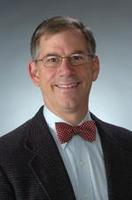 On Friday April 2, 2010, Dr. Steve Sawyer from Syracuse University will be coming to the Florida State University to give a presentation to the students and faculty of the College of Business and the College of Communication and Information, School of Library and Information Studies. All are welcome to attend.
At 10:00 – 11:30 a.m. Dr. Sawyer's presentation, titled "The social informatics perspective and studies of computing in organizations," will be held in the Starry conference room at the College of Business. The Starry conference room is located in the Rovetta Business building, room 214.
From 1:00 pm – 3:45 p.m. Dr. Sawyer will meet for small group discussions on Research Trends and Issues in Social Informatics, at the Shores building in the Gregory conference room. The Gregory conference room is located in the Goldstein Library on the first floor of the Shores Building. These will be small group or individual sessions during this time period depending on CCI and SLIS faculty and doctoral student interests.
To organize this time period and meetings with Dr. Sawyer please email Karen Doster at kdoster@cci.fsu.edu with the time you would like to meet with Dr. Sawyer.
Dr. Steve Sawyer is a leading researcher and speaker on social and organizational informatics research with a particular focus on the relationships among changing forms of work, organization and uses of information and communication technologies. He currently teaches at the I-School at Syracuse University.
It is with great honor that we welcome Dr. Sawyer to Florida State University and look forward to having the faculty and graduate students of CCI meet with him. More background information about Dr. Sawyer and his research is available.