Information Institute Graduate Assistants Receive Honors at CCI Awards
---
Information Institute Graduate Assistants Receive Honors at CCI Awards
A number of current and past graduate assistants who have worked at the Information Institute will receive awards from the College of Communication & Information held April 4, 2013.  Laura Spears, the current research coordinator won "Outstanding Doctoral Graduate Research Assistant" and Jisue Lee currently a graduate research assistant at the Institute won "Outstanding Graduate Teaching Assistant."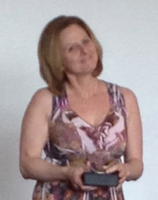 Laura Spears "Outstanding Graduate Assistant"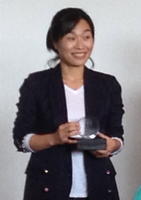 Jisue Lee "Outstanding Graduate Teaching Assistant"
Past graduate research assistants at the Information Institute were also honored: Nicole D. Alemanne, won an award for "Outstanding Graduate Lead Instructor" and Amelia Gibson won the award for "Outstanding Dissertation."
Charles R. McClure, Director of the Information Institute and Francis Eppes Professor noted that these awards, as well as other similar awards in the past to Information Institute graduate students, are just one indicator of the high quality doctoral students who contribute to the Information Institute's research excellence.